ROOM FOR FAMILY OR FRIENDS
The North facing Junior suite has a separate bedroom and balcony. A sliding door separates the bedroom from the small salon and the seating area. The salon has a sofa, minibar, TV, radio, telephone, safe and faces the village. A spacious bathroom with shower, toilet, heated towel-rail and hairdryer. Perfect for a family with two children or three adults.
We are happy to prepare two additional beds (per bed CHF 50.– / night including breakfast).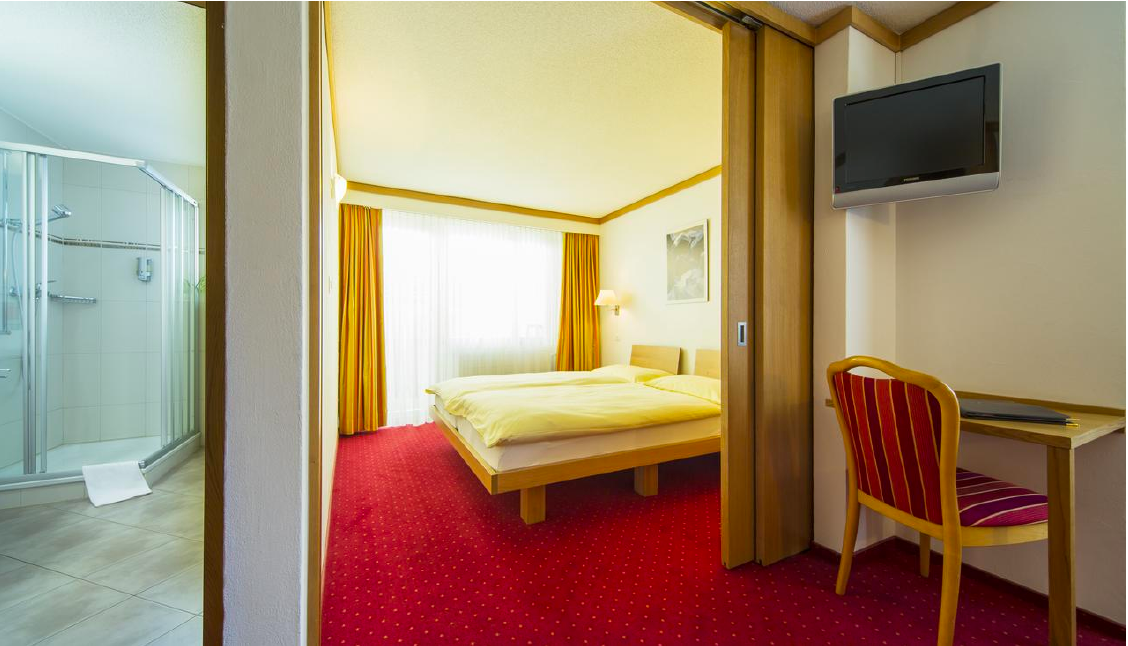 Balcony
Sliding door
Salon
Shower, toilet
Hairdryer
Internet
Minibar
Non-smoking rooms
Radio, Safe
Telephone, TV
Additional bed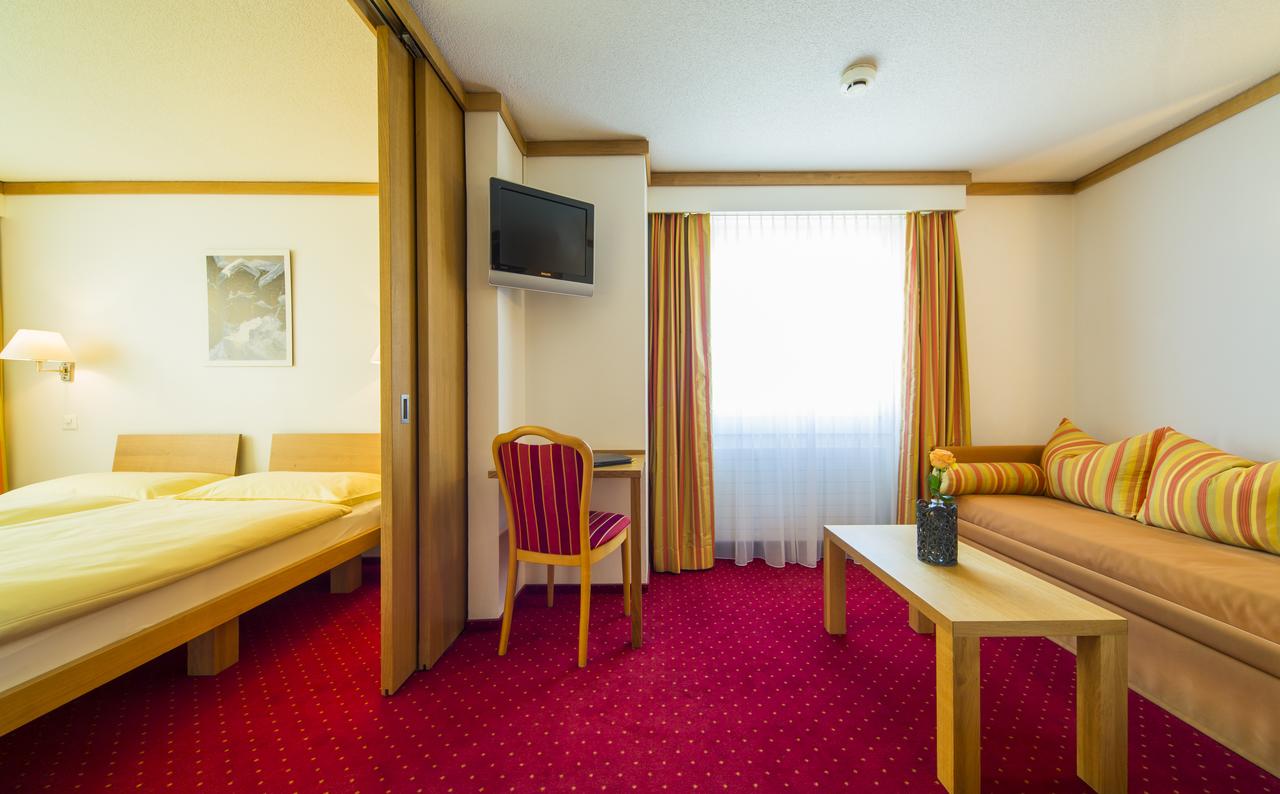 Hotel Excelsior
Hofmattstraße 38
3920 Zermatt
Switzerland